Mud Beneath My Boots – The effects of War on a Young New Zealand Soldier
A poignant memoir of the effects of World War on a young New Zealander. Fit to rank alongside the classic All Quiet on the Western Front. The direct narrative and unemotional descriptions provide an authentic, moving picture.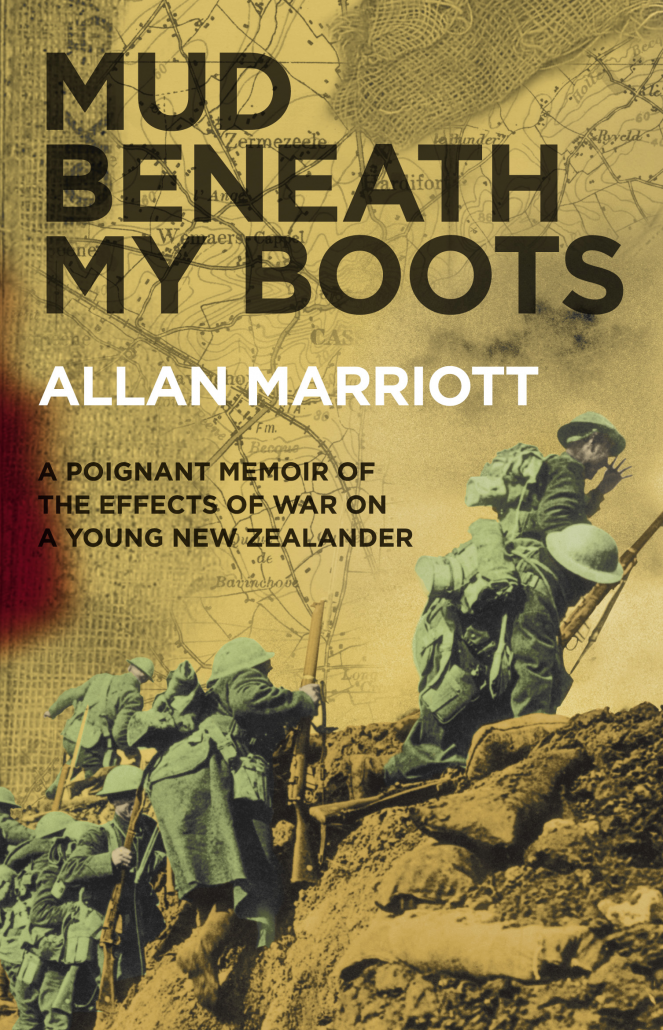 pretty damned compelling with the page-turning quality of a first class novel…NZ Listener;
fit to rank alongside the classic All Quiet on the Western Front…Christchurch Press;
one of the most intimate and personal stories I have ever read…Marlborough Express;
a must read for anyone interested in history and what it means to be human…NZ Herald;
in an ideal world this memoir would be in every school library and be compulsory reading for every politician in the world...NZ Heritage Matters;
told without missing a detail…the story has no sentimentality and is told simply and openly, making it a definite must-read…Gisborne Herald;
a book of experiences that could almost be translated into those that might still befall today's soldier…NZ Army News;
Marriott has done a painstaking job of transcribing the journal…this is a wonderful book on a hideous war…Timaru Herald.
The Effects of War on Young Soldiers
If you want some background with which to discuss the effects of war on underage soldiers with a young person go to: www.tec.govt.nz/publications. In 'Search' enter 'NZ at War, Boy Soldiers' and you will find an article by Norman Bilbrough that draws on Mud Beneath My Boots.